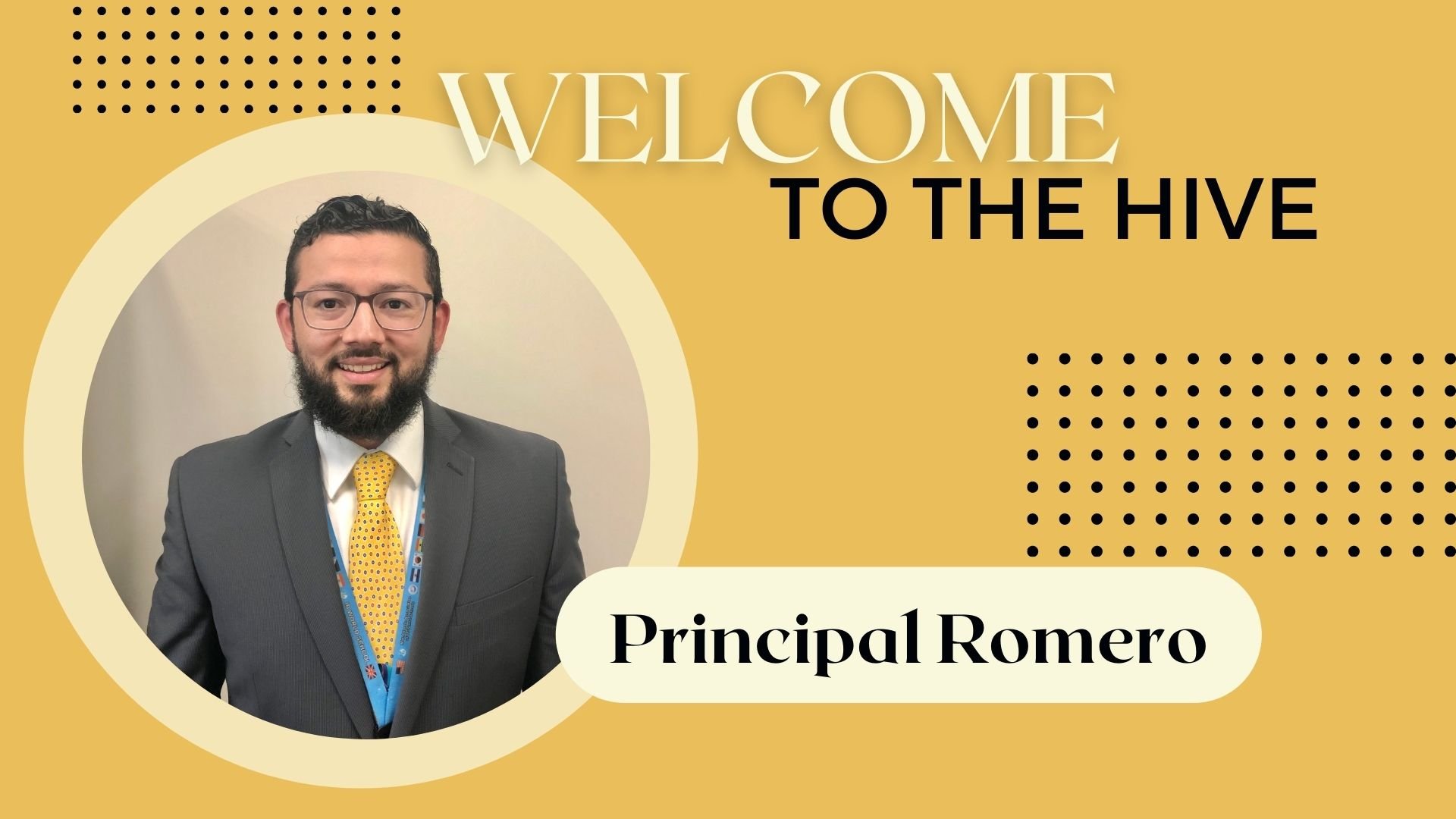 Dear Fred Lynn Middle School families and school community,
I am truly honored and humbled to be named the Principal of Fred Lynn Middle School. I am very excited to meet our staff, students, and families. I am committed to providing academic excellence for all students and maintaining a welcoming, positive and safe environment for teaching and learning.
I started my teaching career at Gar-Field High School in 2010 as a Spanish, ESOL Teacher and Teacher on Administrative Assignment. Then, for six years, I served as an assistant principal at New Directions and New Dominion, which is now Independence Nontraditional School K-12. Working with traditional and nontraditional students, I have discovered my strengths in developing thriving pathways for all students, including English language learners, students with disabilities, and gifted students, to excel in and out of the classroom.
I earned a bachelor's degree in International Relations, Spanish Literature, and Latin American Studies from James Madison University; a master's degree in Curriculum and Instruction and Multicultural Education from George Mason University; and a second master's degree in Educational Leadership in Administration from George Mason University.
I was born in El Salvador and moved to Woodbridge, Virginia, in 2002 to get an education. I firmly believe that education opens opportunities and is the greater equalizer in preparing our students for high school and beyond.
I am looking forward to continuing our mission of Educating the Whole Child for a Global World and leading the Fred Lynn community caringly and effectively.
Sincerely,
Inmar J. Romero, M.E.d
Principal
Estimadas familias de Fred Lynn Middle School y la comunidad escolar,
Me siento verdaderamente honrado y conmovido al ser nombrado Director de la Escuela Intermedia Fred Lynn. Estoy muy emocionado de conocer a nuestro personal, estudiantes y familias. Estoy comprometido a proveer excelencia académica para todos los estudiantes y mantener un ambiente agradable, positivo y seguro para la enseñanza y el aprendizaje.
Comencé mi carrera en educacion en la Escuela Secundaria Gar-Field en el 2010 como profesor de español, ESOL y profesor en asignación administrativa. Luego, durante seis años, me desempeñé como subdirectora en New Directions y New Dominion, que ahora es Independence Nontraditional School K-12. Trabajando con estudiantes tradicionales y no tradicionales, he descubierto mis puntos fuertes en el desarrollo de caminos prósperos para todos los estudiantes, incluyendo los estudiantes que estan aprendiendo el inglés, estudiantes con discapacidades y estudiantes avanzados, para sobresalir dentro y fuera del aula. Obtuve una licenciatura en Relaciones Internacionales, Literatura Española y Estudios Latinoamericanos en la Universidad James Madison; una maestría en Currículo e Instrucción y Educación Multicultural en la Universidad George Mason; y una segunda maestría en Liderazgo Educativo en Administración en la Universidad George Mason.
Nací en El Salvador y me mudé a Woodbridge, Virginia, en 2002 para obtener una educación. Creo firmemente que la educación abre oportunidades y es el mayor igualador en la preparación de nuestros estudiantes para la escuela secundaria y más allá. Espero continuar con nuestra misión de Educar al Niño Completo para un Mundo Global y dirigir la comunidad de Fred Lynn con cuidado y eficacia.
Sinceramente,
Inmar J. Romero,
M.E.d Principal