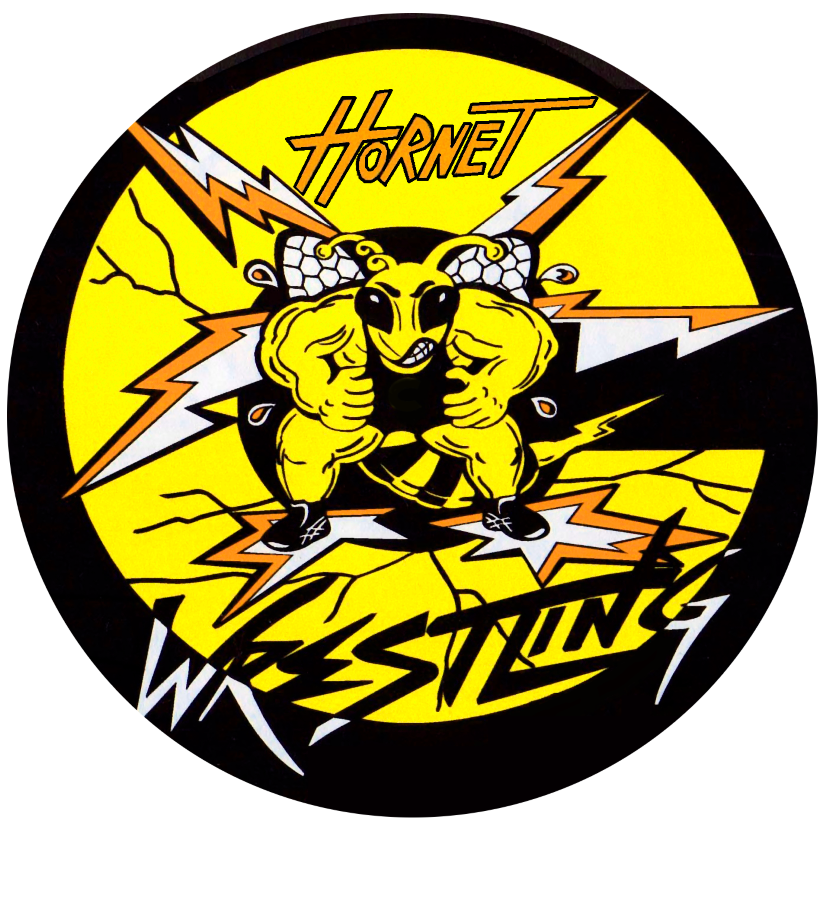 2022 Fred M Lynn Wrestling
Contact information:
Office Phone: 703-494-5157
Coach David Congleton email congledd@pwcs.edu  cell 571-332-7567
Coach Mathew Krainess email KraineM@pwcs.edu


@CoachMKray

Welcome to the 2023 wrestling season please take so time to review the attached information. Congratulations on making the 2023 Fred M Lynn Wrestling Hornets! As coaches, we will do our best to bring out the full potential of each member of the team. We are excited about this season and eager to teach you the fundamentals of wrestling. Please come prepared to work hard every day. Wrestling is sport of control, not of violence. It is a tough sport and the training is intense. It will be normal for the wrestler to have sore muscles, Bruises, "Mat burn", and the occasional bloody lip. Please make sure your child takes a shower immediately upon arriving home and that, the clothes used for practice are, washed as soon as possible. The wrestler should not wear the same practice clothes two days in a row. Nails must be kept short and smooth to avoid injuring.
Practice:
Monday to Thursday 3:15-5:30 PM. Activity buses are available after practice. If you need to miss a practice due to academics or illness, or Dr. Appointment please let one of the coaches know. No practice on Fridays.
Special Equipment: If you have braces, you need to purchase a mouthpiece that covers the portion of your mouth that has the braces. You must wear a hair cover if you hair extends below eyebrow front, ear lobe back, or touches short in back.
You will need wrestling shoes you can get them from any sports store or online amazon.
Uniform: You will be issued a wrestling compression shirt and fight shorts and headgear you must return them at the end of the season. Basic care instructions: Machine wash separately in cold water, no bleach, remove promptly, hang to dry, no iron, You will be charged replacement cost for items not returned.
Exhibition matches: We try to get every single member of the team at least one match throughout the season. An exhibition match is a match that is wrestled before the varsity match begins.
Food: If you are wrestling it would be a good idea to bring a snack such as a meal replacement bar, a sandwich, or a few granola bars with you to eat AFTER weigh-ins. Also bringing a water bottle or Gatorade with you is a great idea too (put your name on it).
2022 meet Schedule can be found on the athletics calendar.

All times start at 4:45 PM until 6:45 PM

1. Tryouts begin when we return in January start working out now!
2. Get your concussion training and physical ahead of time (August/September)
3. Listen for announcements about Hornet21 and Wrestling Club.
4. Woodbridge High school hosts a FREE wrestling club (for youth of all ages) every Monday & Wednesday from 5:30 to 7:30. Coach Congleton is usually there!

Kyle Dake on stance
https://www.youtube.com/watch?v=fEELO-SXAsU

Wrestling Mindset:
Wrestling season demands toughness. Each season brings ups and downs, wins and losses, good practices and bad, injuries and frustration. Your response doesn't just build character it reveals it. You must be tough to be successful. You must be stubborn about your goals. Expect adversity, deal with adversity and finally overcome adversity. The wrestler on top of the podiums in March believe that no matter what happens during the season it has made them stronger. Maybe you are not 100%. Maybe you have been beaten and bruised. Great wrestlers are the most stubborn about their goals. They believe that no matter what happens (losses, sick or even injured) they will win state and national titles in March. They are tough and continue to build Mental Toughness throughout ups and downs of a long season. Toughness isn't optional to be successful in wrestling. It is mandatory.